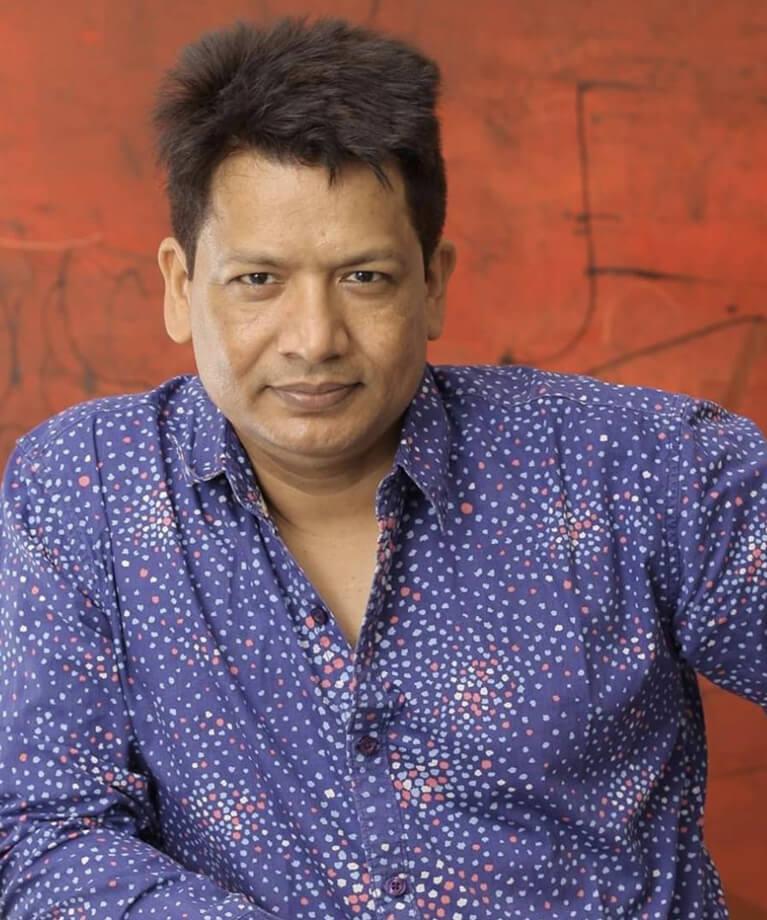 About Hemraj
Renowned artist Hemraj's paintings reflect a quest for the very meaning of existence. He uses the trope of landscape to delve deeper into the exploratory realisms of human existence. He explores the landscapic feeling with one colour and its countless tones. Each of his paintings has its own rivers, hills, waterfalls, smell and vegetation and its own independent entity. In his paintings, melody, rhyme, rhythm and soul coalesce into a single whole.
A graduate of Delhi College of Art, Hemraj lives and works in Delhi. He was born on 6th June, 1968 in Delhi. As with the other artists he has shown in many group and solo shows both at home and abroad. At the India Art Fair 2014 Hemraj's work was exhibited on a solo booth by Uday Jain from Dhoomimal Gallery. This was one of the first occasions that a contemporary Indian artist working with abstraction had exhibited as a solo project at the International event.
Hemraj's artistic technique is as innovative and interesting as his works are. The artist adds layer and layer of paint as he builds up the essence of the work. The light and effervescent images that confront us are just like a piece of music. They have a beginning a middle and an end and this process may be repeated over and over again as Hemraj takes off almost more paint then he applies. His is a technique of minimalism. The artist keeps reducing the colours, the lines and the forms until we are left with the bare essence, just enough to consume the work with the meditations and genius of the artist.
Hemraj's abstract paintings give the viewer a chance to participate in the process of artistic creation. By looking at his works, the viewers can let go of their preconceived notions and enjoy his works like one would a piece of music or look at them like one would at the beauties of nature, unbound, mysterious and pulsating with cosmic energy.