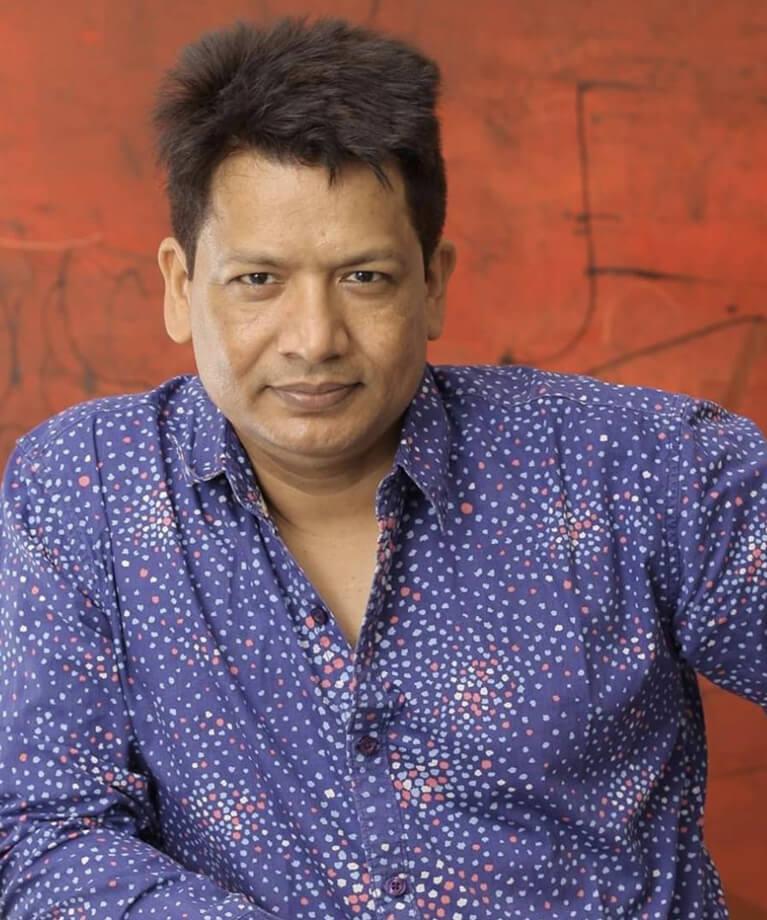 About Hemraj
Hemraj artist uses the trope of landscape to delve deeper into the exploratory realism of human existence. He explores the landscape feeling with one colour and its countless tones. In his paintings, melody, rhyme, rhythm, and soul coalesce into a single whole.
Hemraj's artist's use of colour is innovative, and it evolved throughout his career. He began exhibiting his massive expressionism paintings in prominent museums and galleries. As Hemraj valued spontaneity, as the artist once said," A very good picture seems as if it happened all at once."
Hemraj was born on 6th June 1968 in Delhi. As with the other artists he has participated in many groups and solo shows both at home and abroad. At the India Art Fair 2014, Hemraj's work was exhibited in a solo booth by Uday Jain from Dhoomimal Gallery. This was one of the first occasions that a contemporary Indian artist was working with Indian abstract art who had exhibited as a solo project at the event.
Experience the art in person with Hemraj
The paintings of acclaimed Hemraj depict a search for the meaning of life. He uses landscape themes to dive deeper into the imaginative realism of the human experience. With one colour and its myriad tones, he discovers the landscape feeling. Each of his pictures has its own set of rivers, hills, cascades, smells, and plants, as well as being a distinct entity. Melody, poetry, rhythm, and soul blend into a unified whole within his paintings.
Paintings that evoke emotions perfectly
Hemraj's paintings are like pieces of music – they have a beginning, a middle, and an end and this process may be repeated over and over again as he takes off almost more paint than he applies. The artist keeps reducing the colours, the lines, and the forms until we are left with the bare essence, just enough to consume the work with the meditations and genius of the artist
Grab an abstract painting for your home 
Hemraj artist has worked with huge, abstract forms as well as used modified hues to connect different sections of the canvas. With the use of muted hues and loose brushwork, his work was regarded as tranquil. His Indin abstract paintings give the viewer a chance to participate in the process of artistic creation, rather than being bogged down by preconceived notions about what constitutes art. 
We pride ourselves on delivering high-quality, personalized service to all our clients. Through our artists and curation services, we provide additional education and guidance to you throughout the art buying process. You must be fully confident in your decision to purchase a painting from us.