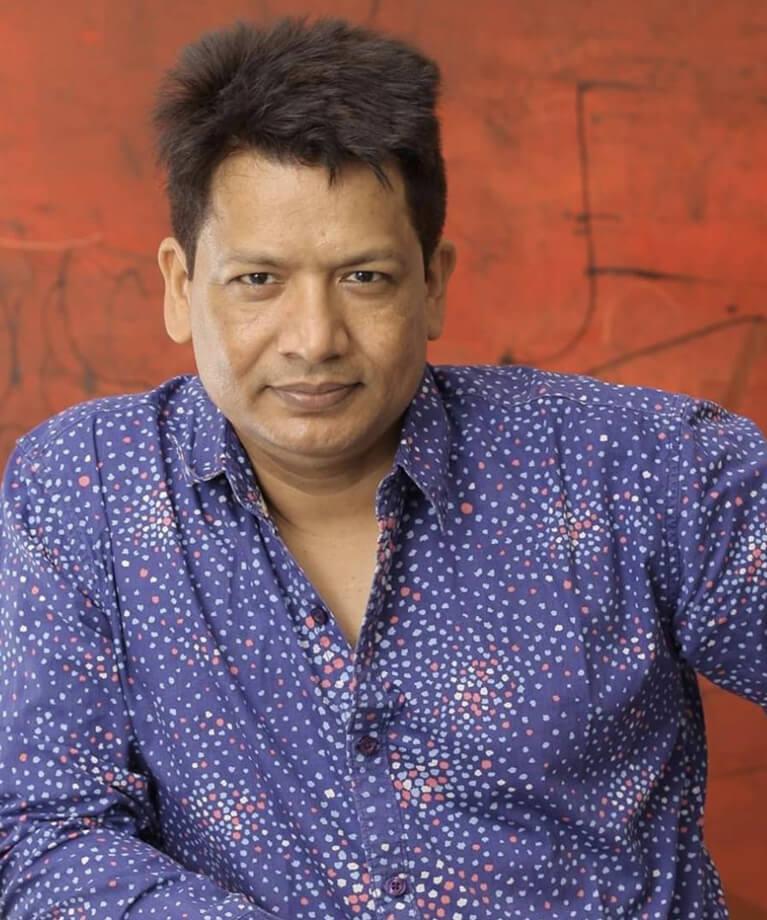 About Hemraj
Born in Delhi in 1968, and based out of Delhi itself, famous Indian Artist, Hem Raj, has added more glory to his alma-mater The College of Art, New Delhi, having pursued his Bachelors' and Masters' Degree in painting from there in the year of 1991 and 1993 respectively. To his credit he has a series of solo shows and several group exhibitions in various places in India. The Indian abstract artist has showcased his work in prestigious places like Bill Lowe Gallery in America, the Galleria Muller and Plate in Germany etc. The artist Hem Raj is bestowed with one of the most prestigious awards in the country, which is none other than the National Award from Lalit Kala Academy.
Some more glorious feathers in this humble soul's cap include his work having been exhibited in a solo booth At the India Art Fair 2014. This was one of the first occasions that a contemporary Indian artist working with abstraction had displayed, as a solo project at the International event.
Hem Raj's life and work have also been documented in several films.
This contemporary Indian artist's works impel you to behold, with the mind nudged to become still. Works in the Indian contemporary art that compel one to stillness, can clearly be looked up to as something nudging us to the dissolution of the intellect. One would naturally be propelled to suspend the ever verbose entity to a peaceful halt, for once not trying to find meaning. Wouldn't that be one of the directions art can be piloting? To be gaining entry into the arena beyond the mind: apparently indecipherable, which is where his works lead us. The artist himself reflects upon, if he ever felt he wanted to convey a message, with a calm assertive negative. If art was to convey something through words, the essence of the communion would be lost.
Within the Indian art gallery, his impressionist impasto flat bold strokes, one on top of another, lines demanding their say are playing with thick dots consciously haphazard. Do the opaque emissions on top of some translucent and some opaque under-layers whisper of the glimpses of the mystery of the coveted, now and then partially visible and then again hidden, leading us to its ever elusive quality? Does that sound familiar? The very nature of life? That's as close as an artist can get, to unravel through those layers characteristic of that opacity, which Hemraj consciously chooses. Would it be an exaggeration to see him in the firmament of the best Indian artist's?
His recent doodles on paper are again inviting him and his viewer into that very language: Coded- which perhaps murmur with the elixir only when the ever fidgety mind is flung aside. Beyond the definitions; beyond the elucidations and versions. One would do better to stay put there without being whetted to answer. Toast to art synonymous with the most enigmatic: Life itself!